It is not only private companies and municipalities that hold auctions, banks also auction assets, most commonly real estate. 
When owners fail to make payments on real estate, it can be seized by the bank that granted the credit. Later, they can be auctioned off by the banks. 

There are several Portuguese banks that hold auctions of pledged properties, such as Santander, Millennium BCP and Caixa Geral de Depósitos (CGD).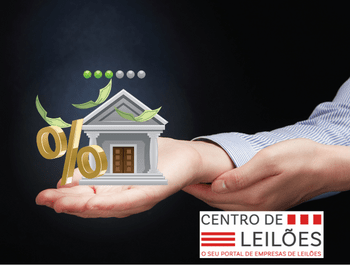 Buying pledged properties has several advantages, such as:
Low price, in relation to the market value;

Ease of obtaining housing credit;

Financing of up to 100% of the house value;

Exemption of evaluation and inherent charges;

Exemption of study commission;

Waiver of completion of provisional records;

Offer of the service of housing documents;

Home loan term up to 50 years;

Lower spreads.
In addition to bank property auctions being available on the respective websites (see above), the e-leilões platform also offers auctions of this type. Learn more about e-leilões here.
To receive more information, sign up for the Centro de Leilões' newsletter here!