Auctions have gained space in the Portuguese economy due to the speed, efficiency, easiness and transparency of their sales processes. In addition to becoming an indisputable model in the judicial field, several companies found in auctions a way to monetize their business through the sale of their assets.
Auctions are a way to follow "good business practices", in the event that a company wishes to sell its assets and obtain the best selling value in the national or international market in a transparent and efficient manner, being a commonly used practice to avoid corruption cases within institutions and companies. Among the benefits of purchasing products through auctions, the quality and preservation of products, below-average prices and a wide range of choice stand out.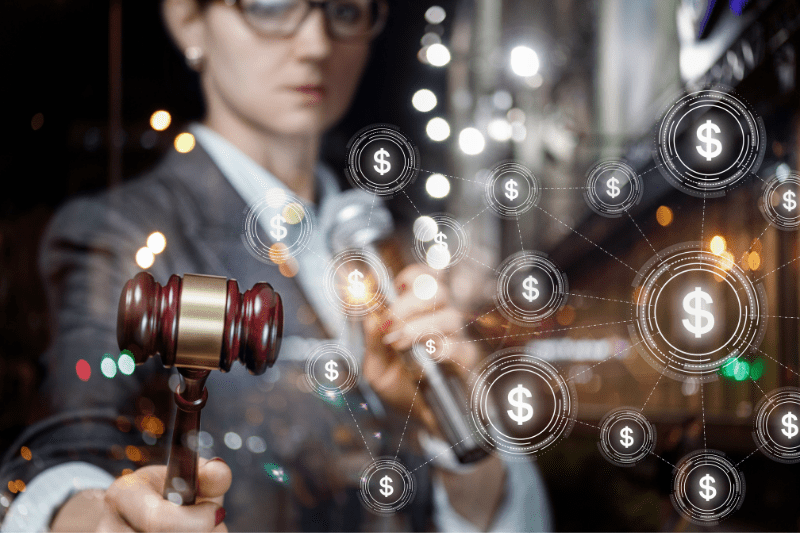 In the last few years, the auction activity has grown strongly, partly due to the unfavorable economic conditions that started in 2008, which has led auctioneers to play an increasingly important role in judicial executions, liquidation processes and insolvency of companies. With the emergence of the coronavirus and its rapid expansion in almost every country in the world in early 2020, a new economic crisis is expected.
In this new economic scenario, auction activity will be even more important, especially in the digital scenario through online auctions. Due to the insolvency of small and medium-sized companies, products such as used industrial equipment and machinery will be increasingly marketed through digital auctions. This could be the ideal time for companies in the growth phase to extend their production capacity through the acquisition of used industrial machines and equipment, with quality and competitive price.
Here are examples of well-established industrial machinery and equipment auction companies across Europe and the world.
Troostwijk
Registered since 1930 and based in the Netherlands, Troostwijk has several offices in Europe, namely in Germany, Belgium, France, Ireland, UK, Italy, Austria, Switzerland, in Nordic countries and also in Eastern European countries. They are dedicated to the auction of industrial equipment, agricultural machinery, construction machinery and food production machinery, registering around 3300 online auctions per year.
Ritchie Bros
This company is based in Vancouver, Canada and was established in 1958. Its network includes offices in the United States and the Netherlands. In addition to the offices, it also has 40 permanent auction sites in North America, Europe, the Middle East, Asia and Australia. With over 500.000 products sold each year, the company has experience selling equipment from construction, mining, agriculture, forestry and other industries.
Surplex
Established in 1999, Surplex is based in Düsseldorf, Germany and present in 13 countries in Europe, namely Italy, Spain, Portugal, UK, France, Poland, Netherlands, Austria, Switzerland, Belgium, Romania, Hungary and Serbia. It specializes in the auction of industrial equipment and agricultural and construction machinery, selling around 55.000 products each year.
Euro Auctions
Euro Auctions, based in Northern Ireland since 1998, has around 8 offices worldwide, in countries such as the United Kingdom, Germany, Spain, Australia, United Arab Emirates and the United States. It is an auctioneer of agricultural, industrial machinery and vehicles and holds over 60 auctions a year, with its auction calendar featured on its own website.
Apexauction
Established since 2001, Apexauction is a UK-based auction company specializing in the auctioning of industrial equipment, vehicles and construction machinery. With sales offices in the UK, Germany, USA, Canada, India, South Africa and Hong Kong, it conducts more than 30.000 product sales to over 62 countries.
Ironplanet
Ironplanet is an auction platform owned by the company Ritchie Bros, which operates in Europe. This platform is an online marketplace for selling and buying used equipment, containing a database of more than 1.8 million registered users worldwide. On this platform the main products sold and bought are machines from the construction, agriculture, transport, oil/gas and forestry industry.
Subastas en México
Founded by specialists in the areas of auctions, finance and e-commerce, Subastas en México has a team with more than 14 years of experience in the auction sector, developing sales processes for different types of goods in the Mexican and international markets, such as: vehicles, machinery, industrial equipment and components, construction machinery, furniture, office equipment, furniture and equipment for restaurants and industrial kitchens, obsolete or out-of-use stocks, aircraft and real estate.
Centro de Leilões supports national and international auction houses in publicizing opportunities for auctioning and selling goods, expanding its market, reaching a greater number of potential buyers and developing personalized strategies for each project. On our portal you can find the best international and national auction opportunities for used industrial machinery and equipment at a competitive cost.