The renowned wine company that holds several auctions
The company
Founded in 1927, Garrafeira Nacional is currently one of the most respected companies in the wine and spirits business.
Winner of several national and international awards, Garrafeira Nacional has been distinguished by its rigor, authenticity and quality in terms of storage, marketing of products and services (which include national and international deliveries, resale, purchase of bottles and hotel deliveries).
And don't worry! The quality and diversity of the services keep up with the various products that you will find in the company's store. You will be able to purchase premium vintage wines and a vast collection of rare beverages from the product lines of Cognacs, Madeira Wines, Vintage Ports, and Whisky, among many others.
Would you like to know some of the rare items that are part of the history of Garrafeira Nacional? Visit the company's museum and take the opportunity to admire wines from old vintages, including Madeira wine from the 1780 vintage, which is currently the oldest bottle on display.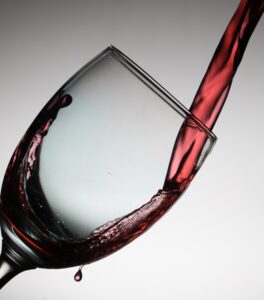 The auctions
The auctions held by Garrafeira Nacional provide an excellent opportunity for interested parties to acquire unique and varied items through bidding. From bottles of wine, gins, to liquors, these auctions have high quality products and renowned brands.
In order to participate in one of these auctions you must register on the account creation page or log in to the website (if you have already done the previous step). Through the "Auctions" page you can check the available products and select the sales you would like to participate in.
Your bidding will take place online and if you are the winner, you will be contacted by Garrafeira Nacional and you will receive your product(s) within 72 hours after payment confirmation.


The company will thus provide you with full support in participating in the auctions, keeping you abreast of all updates regarding the items and bids, and providing a unique service after you have purchased the products.
Get more information on the steps to take to participate in the auctions at:
https://www.garrafeiranacional.com/en/garrafeira/leiloes.
Garrafeira Nacional shows itself to be a dynamic company that seeks to go beyond the services of buying and selling beverages, and all its efforts are deservedly recognized nationally and internationally.