Koller Auction House announces the first European auction of a Tyrannosaurus rex skeleton.
The event takes place on April 18, 2023 in Switzerland, becoming the third auction in the world to make available the purchase of a skeleton of a species that dates back 67 million years. The complete item features nearly 3.9m tall and 11.6m long and a purchase price between $6.5 and $8.65 million.
"Trinity", the skeleton available in the present auction, is a joining of bones from three separate specimens found in Montana and Wyoming, United States of America, in the years 2008 and 2013.
This, then, will be an unprecedented European and worldwide auction, given the rarity and historical weight of the item that could be a unique attraction in the museum that acquires it.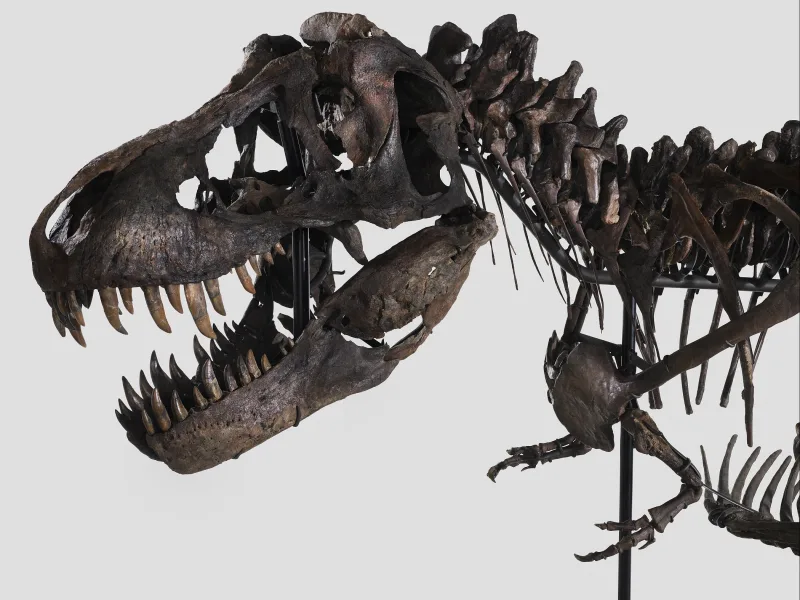 Photo by: Oliver Nanzig | Koller Auction House | AFP